Benefits of Dragon Fruit
Dragon fruit is extremely nutritious and possesses several health benefits which is very crucial for your overall health and fitness goals. Here are the "7 PROVEN HEALTH BENEFITS OF DRAGON FRUIT" which will definitely surprise you a lot. Read to explore? Let's see them all! 5 Health Benefits of Kiwifruit, Backed by Science
Brief About Dragon Fruit
Dragon fruit is a rustic and tropical fruit and it is widely consumed and grown in Thailand. It is also renowned as "Pitaya or Pitahaya" and its other known names are Dragon Pearl Fruit, Strawberry Pear, Cinderella Plant and Night Blooming Cereus. 
Dragon fruit is called 'dragon fruit' because of the bright red skin with overlapping green fins covering the fruit. It has anti-inflammatory, antioxidant, antimicrobial, anti-cancer and anti-diabetic properties due to various bioactive compounds, vitamins, minerals and phytochemicals present in it. 
There are 3 varieties of dragon fruit, differentiated on the basis of the color of the skin and flesh:
Hylocereus undatus (White flesh and red skin pitaya)
Hylocereus polyrhizus (Red skin and red flesh pitaya)
Hylocereus megalanthus (Yellow skin and white flesh pitaya)
7 Proven Health Benefits of Dragon Fruit
(1) Benefits of Dragon Fruit for Skin and Hair
The dragon fruit is immensely high in antioxidants, antimicrobial and anti-inflammatory properties because of which it helps to keep the hair and skin healthy and firm. 10 Amazing Benefits of Aloe Vera
(2) Benefits of Dragon Fruit for Digestion
The dragon fruit helps to increase the prebiotic effect which is important for the probiotic existence in the gut.
A study showed that the fecal fermentation of pitaya oligosaccharides increased the populations of Bifidobacteria and Lactobacillus and reduced the populations of Bacteroides and Clostridium. This fecal fermentation resulted in a positive prebiotic effect. How To Improve Digestion? The Perfect Guide 101
(3) Anti-Diabetic Effect
The dragon fruit depicts anti-diabetic and hypoglycemic effect and its consumption helps in reducing glycemia in humans and prevents diabetes.
A research published in the Plos One journal, analyzed 4 RCTs (Randomised Controlled Trials) which included 36 prediabetes subjects and 109 type-2 diabetes patients and it reported a significant reduction in Fasting Plasma Glucose (FPG) in prediabetes group due to dragon fruit consumption, but no changes were observed in type-2 diabetes.
However, a higher dose of dragon fruit induced a trend towards greater blood glucose reduction.
Many systematic reviews and meta-analyses showed that consumption of red pitaya contributes in reducing the risk of insulin resistance. 10 Scientifically-Proven Health Benefits Of Sugarcane Juice
(4) Cancer Prevention
Research has provided evidence that dragon fruit possesses anti-cancer effects because of which it reduces the risks of many cancers including colon cancer, breast cancer, lung cancer, etc.
A study evaluated the pitaya and found that it produces nanoparticles which can help to significantly inhibit the growth of MCF-7 breast cancer cells.
Another study demonstrated that the methanol extracts of dragon fruit have anti-cancer effects against human liver cancer. 8 Evidence-Based Benefits of Pumpkin Seeds
(5) Regulates Cholesterol Levels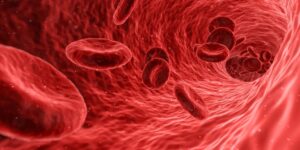 A single-blinded cross-over trial which included 60 noncholesterolemic subjects who were divided to receive 3, 4 or 5 sachets of spray red pitaya powder (20 gm each/day) for 4 weeks.
And the findings suggested a massive reduction in TC (Total Cholesterol), TGs (Triglycerides) and LDL-C (Low Density Lipoprotein Cholesterol). It also increased the HDL-C (High Density Lipoprotein Cholesterol) and antioxidant status.
The same sort of results were reported by another single-blinded cross-over trial which included 36 prediabetic patients who received 60, 80 or 100 gm of spray red pitaya powder for 4 weeks daily. 10 Scientifically-Proven Health Benefits of Amla
(6) Helps the Vascular System
The consumption of dragon fruit helps in improving the endothelial function and arterial stiffness in individuals. 
A randomized, double-blind, placebo-controlled, crossover trial which included 19 young, heathy and non-smoking men and women who consumed 24 gm whole dragon fruit powder or a nutrient-matched placebo daily for 14 days.
The dragon fruit consumption significantly improved acute FMD (Flow Mediated Dilation) at 2 hr and 4 hr post-consumption compared with placebo.
Moreover, the Pulse wave velocity was acutely significantly reduced at 3 hr and Augmentation Index (AIx) also improved after 14 d as compared to placebo. 6 Evidence-Based Health Benefits of Avocado
(7) Disease Prevention
Dragon fruit consumption helps in dealing with several diseases including diabetes, dyslipidemia, metabolic syndrome, cardiovascular diseases, and cancer due to its high antioxidant, anti-inflammatory, antimicrobial properties and nutritional profile. 11 Evidence-Based Benefits of Giloy
Takeaway
Dragon fruit has numerous and incredible health benefits. These "7 PROVEN HEALTH BENEFITS OF DRAGON FRUIT" are clear proof of it. Top 5 Health Benefits of Chia Seeds