Immunity Boosting Foods
Immunity is extremely vital to ensure a healthy body from inside and to tackle ailments and disorders. Here are the "20 BEST IMMUNITY BOOSTING FOODS" which will help you to keep healthy, fit and disease-free. 35 Fiber Rich Foods: Vegetables, Fruits, Legumes and Many More
[NOTE:- All foods are essential to keep your body healthy and fit, so these foods will not produce any special effect but having them in your diet is better as a whole.]
Top 20 Immune Boosting Foods
A) Immunity Boosting Herbs and Spices
The following herbs are used from ages in Ayurveda and Conventional Indian Medicine System because of their miraculous and magnificent health promoting properties:
1. Ashwagandha
Ashwagandha is called the "Indian Ginseng" and one of its main properties is to strengthen the immune system. It is a strong anti-stress agent and helps to promote quality sleep and brain health.
A randomized, double-blind, placebo-controlled study published in the Journal of Clinical Medicine tested healthy adults with either 60 mg ashwagandha or placebo for 30 days.
And the findings suggested that ashwagandha intake significantly increased Ig's (Immunoglobulin's), cytokines and TBNK. Moreover, placebo people who were crossed to the ashwagandha group after 30 days showed the same results.
The crossover group was also examined for 30 days. Top 5 Incredible Benefits of Ashwagandha
2. Black Pepper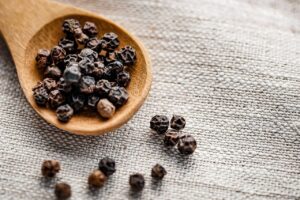 Black pepper whose main bioactive compound is 'Piperine' is an immensely strong agent which helps to regulate the immune system.
Black pepper has anti-inflammatory, gastro-protective, antioxidants and antimicrobial properties and it is one of the nutritional spices.
3. Cinnamon
Cinnamon is one of the most aromatic and nutraceutical spices which helps to make the body healthier and stronger. Cinnamon has anti-diabetic, hypocholesterolemic effect and promotes heart health.
Cinnamon helps to deal with various ailments like diarrhea, flu, etc. due to its anti-inflammatory, antioxidants and antimicrobial properties. 8 Evidence-Based Health Benefits of Cinnamon
4. Clove
Studies have shown that clove exerts immunostimulatory effects. A dose-dependent restoration of both humoral and cellular immune responses was noticed in cyclophosphamide-immunosuppressed mice.
The mice were treated with essential clove oil. Clove plays a vital role in heart health and blood pressure regulation. Also its oil is used in dental care and gum infections.
5. Giloy
Giloy exerts an immunomodulatory effect because of which its regular and controlled intake can really strengthen the immune system as it scavenges the free radicals inside the body.
Giloy has therapeutic effect against jaundice, asthma, skin infections and various infectious ailments. 11 Evidence-Based Benefits of Giloy
6. Green Tea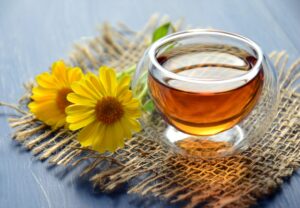 Green tea is massively beneficial for one's health and immunity. Green tea polyphenols, especially Epigallocatechin-3-Gallate (EGCG) and Epicatechin-3-Gallate (ECG) plays a major role in boosting the immunity. 
Green tea has antiviral, anti-inflammatory, antimutagenic and numerous more valuable properties which reduces the inflammation in the body and helps to tackle various diseases. 12 Evidence-Based Health Benefits of Green Tea
7. Neem
Neem acts as a great remedy for multiple viral disorders like malaria, small pox, chicken pox, etc. Benefits of Neem to the Human Body and the Nature
Neem is called the "Village Dispensary/Pharmacy" because it boosts the immunity and deals with various ailments due to its antioxidants and anti-inflammatory properties.
8. Tulsi
Tulsi is one of the highly reputed herbs in Ayurveda due to its tremendous medicinal properties and vital usage to strengthen one's body.
A randomized, double-blind, placebo-controlled cross-over study tested 22 healthy adults, aged 22-37 years, given ethanolic tulsi leaves at a dosage of 300 mg/day.
The tulsi leaves remarkably increased cytokine level, interferon-ϒ,  & interleukin-4 as compared to the cellulose group. 8 Promising Health Benefits of Tulsi
9. Turmeric
Turmeric, "THE GOLDEN SPICE" possesses various beneficial and medicinal properties like antifungal, antimicrobial, cardioprotective, anti-inflammatory, etc. which not only boosts the immunity but also prevents multiple diseases.
A study published in the International Journal of Molecular Sciences showed that 'Curcumin' (Main phytonutrient of turmeric) acts against numerous infectious diseases.
It influences both immunological and extra-immunological mechanisms. 10 Mind-Boggling Health Benefits of Turmeric
B) Immunity Boosting Vegetables
11. Broccoli
Broccoli is extremely rich in folate, vitamin K, fiber, potassium and many other minerals and vitamins.
The compounds present in broccoli such as indole-3-carbinol and diindolylmethane helps to influence and regulate the immune system and attenuate excessive inflammation.
12. Garlic
Garlic is used in many medicinal preparations in Conventional Indian and Chinese Medicinal System. 
Garlic exerts immunoregulatory properties by suppressing the inflammatory signals in the body and modulating the inflammatory cytokines.
13. Ginger
Research has observed anticancer, anti-inflammatory and antimicrobial activities in ginger.
Ginger helps to prevent and treat various ailments like nausea, respiratory issues, diabetes, etc.
14. Red Bell Pepper
Bell peppers play an important role in regulating the immune system and out of all bell peppers (Red, yellow, orange and green), red bell peppers are very effective against disorders.
Bell peppers have immunostimulant and immunosuppressing properties and are rich in niacin, vitamin A, vitamin E and many more.
15. Spinach
All the green leafy vegetables are an abundant source of macro and micronutrients and they are extremely rich in antioxidants and anti-inflammatory properties.
Spinach is one of the easily affordable and ubiquitous green leafy vegetables. It strengthens the immune system by scavenging reactive oxygen species and preventing macromolecular oxidative damage.
C) Immunity Boosting Fruits
16. Amla (Indian Gooseberry)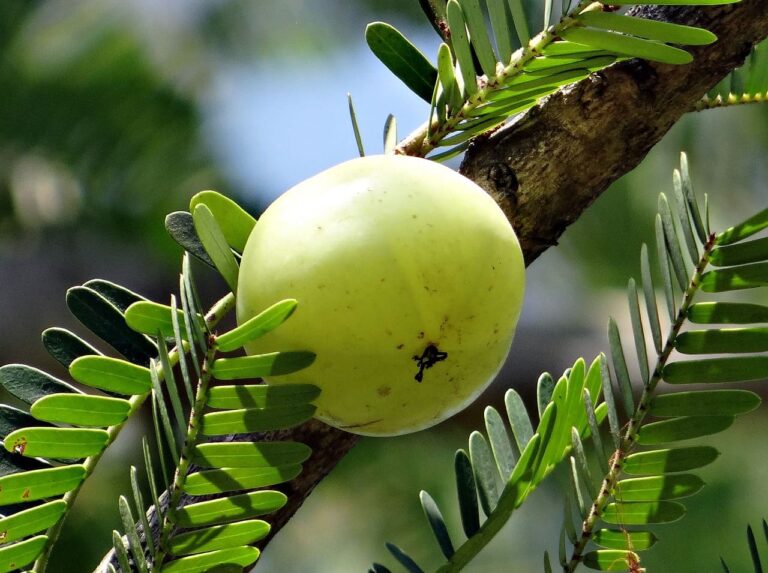 Amla is one of the richest sources of vitamin C, possesses incredible beneficial properties and has extremely high ORAC (Oxygen Radical Absorption Capacity) value.
Amla is a "Rasayana" according to Ayurveda which means it ensures longevity. It possesses cardioprotective and neuroprotective properties.
It helps to prevent and treat numerous diseases like reproductive issues, respiratory disorders, jaundice and so on. 10 Scientifically-Proven Health Benefits of Amla
17. Blueberries
Berries are also a potent source of vitamin C and blueberries are one of them and they exert protective effects against cardiovascular diseases, neurodegenerative diseases, etc.
A research showed that flavonoids of blueberry remarkably decreased the production of TNF-α in LPS-stimulated RAW 264.7 cells and in the expression of NF-κB p65 and P-NF-κB p65 in LPS-induced RAW 264.7 cells in a dose-dependent manner. 
18. Papaya
Papaya is a great fruit which helps to boost the digestive system and has high amounts of vitamin A, potassium, folate and other micronutrients.
A research revealed that administration of papaya aqueous extract significantly improved the increased levels of MDA and decline of GSH, SOD and CAT activity in the stomach, liver and kidney tissues caused by acrylamide toxicity.
D) Immunity Boosting Nuts and Seeds
19. Almonds
Almonds are one of the most nutrient-dense foods and helps to keep the body extremely healthy and strong in many ways like promoting brain health, heart health, etc.
A crossover trial which included 29 parents and their children who consumed 1.5 and 0.5 oz of almonds and/or almond butter, respectively for 3 weeks followed by 4-week washouts.
The trial showed that almond consumption increased the Total Healthy Eating Index Score as compared to the control group who were not consuming almonds. 7 Health Benefits Of Almonds, Backed By Science
20. Sunflower Seeds
All types of seeds are extremely healthy and nutrient-enriched including flax seeds, chia seeds, pumpkin seeds and many more.
Sunflower seeds are also very healthy and have anti-inflammatory, wound-healing, anti-diabetic and many more properties which help to boost the immune system.
Takeaway
The above mentioned "20 BEST IMMUNITY BOOSTING FOODS" are a must to have in your diet to keep your immune system strong, protect yourself from diseases and ensure healthy functioning. 10 High Protein Foods:Non-vegetarian and Vegetarian