Benefits of Almonds
Almonds are one of the healthiest food sources and it has amazing health benefits and properties. This blog contains the "7 HEALTH BENEFITS OF ALMONDS, BACKED BY SCIENCE". It is really interesting and informative! How to Gain Weight? The Perfect Guide
Brief About Almonds
Almonds, scientifically known as 'Prunus dulcis' is undoubtedly one of the healthiest snack options and it is an integral part of a healthy diet because it is an abundant source of different essential nutrients. The USA is the largest producer of almonds, followed by Spain and Australia. 
It has high amounts of MUFA (Monounsaturated Fatty Acids), PUFA (Polyunsaturated Fatty Acids), protein, fiber, vitamin E, copper, magnesium, phosphorus and various other micro and macronutrients.
Because of its amazing composition of phytonutrients, it possesses a lot of health benefits. It is significantly used against a massive number of pathologies such as diabetes mellitus, obesity, hypertension and so on. 36 High Vitamin E Foods: Vitamin E Rich Fruits, Nuts, Oil And More
7 Health Benefits of Almonds
1) Benefits of Almonds for Skin and Hair
Almonds are loaded with antioxidants and anti-inflammatory properties, as a result it curbs oxidative stress and reduces the chances of inflammation in the body, skin and hair issues. Also, almond oil is extensively used in nourishing the skin and scalp.
A prospective, investigator-blinded, RCT (Randomised Controlled Trial) was published in the journal, Phytotherapy Research which investigated the effect of almonds in 50 healthy menopausal females with Fitzpatrick skin types 1 & 2 for 16 weeks, out of which 28 completed the study.
Under photographic analysis, it was found that the daily consumption of almonds reduced wrinkle severity and width compared with the control group.
2) Benefits of Almonds for Brain
Almonds may improve cognitive function. One study tested rats who were orally administered with almond suspension 400 mg daily for four weeks.
It suggested that almond administration significantly improved memory retention and showed a memory enhancing effect. However, more research is required to prove this effect. Top 5 Incredible Benefits of Ashwagandha
3) Regulates Blood Pressure
Almonds help in regulating the blood pressure and ensure heart health. A randomised, controlled, parallel group study tested 86 overweight/obese subjects with a hypocaloric almond-enriched diet (15% energy from almonds) for 12 weeks.
It reported a greater reduction in truncal, visceral and total fat and diastolic blood pressure. 
4) Controls Blood Sugar Levels
Almonds help in controlling blood sugar levels and produce an anti-diabetic effect. A randomised, crossover, controlled trial which consisted of 13 healthy subjects and 7 Type-2 Diabetes Mellitus (T2DM) patients who had a test meal with 28 gm almonds.
The study reported a significant reduction in postprandial glycaemia in the T2DM group. Another study demonstrated an enormous decrement in HbA1c in the T2DM group who consumed 1 serving (28 gm) almonds for 5 days.
A randomised, parallel group study depicted a significant reduction in the levels of insulin, HOMA-IR, HOMA-β as well as LDL-c in 65 prediabetic adults who consumed ADA diets, containing 20% of energy from almonds.
5) Enhances Cholesterol Levels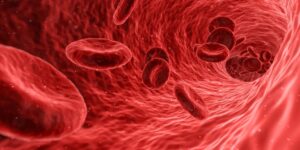 Research has provided abundant and clear evidence that almonds enormously helps in lipidemic control. A RCT (Randomised Controlled Trial) tested 22 normolipemic subjects who consumed almonds as their 50% of usual daily intake of dietary fat for 6 weeks.
They showed a significant reduction in serum levels of TGs (Triglycerides), TC (Total Cholesterol), LDL-C (Low Density Lipoprotein Cholesterol) and significant increment in HDL-C (High Density Lipoprotein Cholesterol).
Another randomised, crossover, controlled trial examined 20 subjects with mild hypercholesterolemia who consumed 20 gm almonds daily for 6 weeks and the findings were:
Massive decrement in serum levels of TC, LDL-C and non-HDL-C. The same type of results were demonstrated by 85 healthy adults who consumed 56 gm almonds daily for 20 weeks.
6) Promotes Weight Loss
Almonds may help in weight management. One research tested 50 patients with T2DM who had a diet with raw almonds (20% energy intake) for 24 weeks, showed a significant improvement in waist circumference, waist-to-height ratio as well as TC, triglycerides, LDL-c, HbA1c, hs-CRP.
A hypocaloric almond-enriched diet (28 gm per day) for 18 months, resulted in less bodyweight reduction but no significant changes in body composition in 123 obese adults, shown by a randomised, crossover study. How to lose weight? The Perfect Guide
7) Suppresses Hunger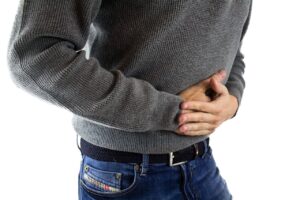 Almonds help in curbing hunger. A 4-week randomized, parallel-arm study which contained 137 participants with increased risk for type 2 diabetes, consumed 43 gm almonds daily with breakfast or lunch, alone as a morning or afternoon (AS) snack.
It resulted in post-ingestive metabolic and appetitive benefits and did not increase the risk for weight gain. It also reduced serum glucose responses postprandially, reduced hunger and desire to eat during the acute-feeding session. How To Improve Digestion? The Perfect Guide 101
Takeaway
Almonds are a potent source of various micro and macronutrients and it is one of the healthiest snack options which is easily proven by the above mentioned "7 HEALTH BENEFITS OF ALMONDS, BACKED BY SCIENCE". 10 High Protein Foods:Non-vegetarian and Vegetarian